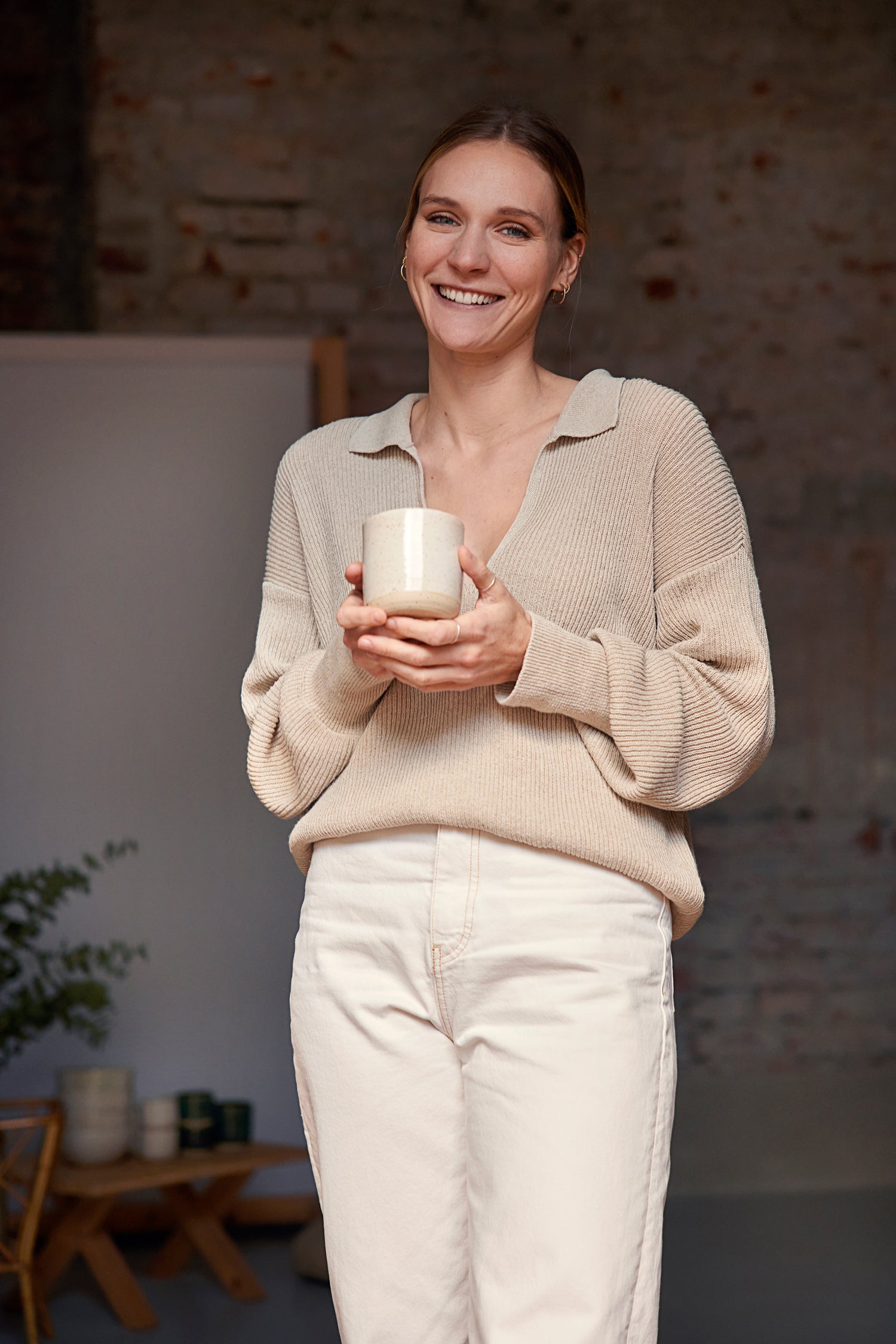 The face behind
I'm Anna, 30 years old & I guess I can slowly call myself a potter. Kind of. I'm not a trained one, I just attended a lot of pottery workshops at Töpferwelt Handkraft last year, fell absolutely in love with it & never want to stop again, haha. Since our kitchen has very limited space & not enough room for all my pieces anymore, I'm ready to share them with the world 🙃 NARUKA is now officially my little side business since February 2022, next to being a creative freelancer.

And what does NARUKA actually mean? Let me tell you one thing: I'm very bad with namings. So I just took all the letters of my first and last name, mixed them together until naruka came out. Sounded nice, googled it - turns out it's japanese for "formation". That's it, perfect match. For me and my little clay formation journey.
Photo: © Lisa Hantke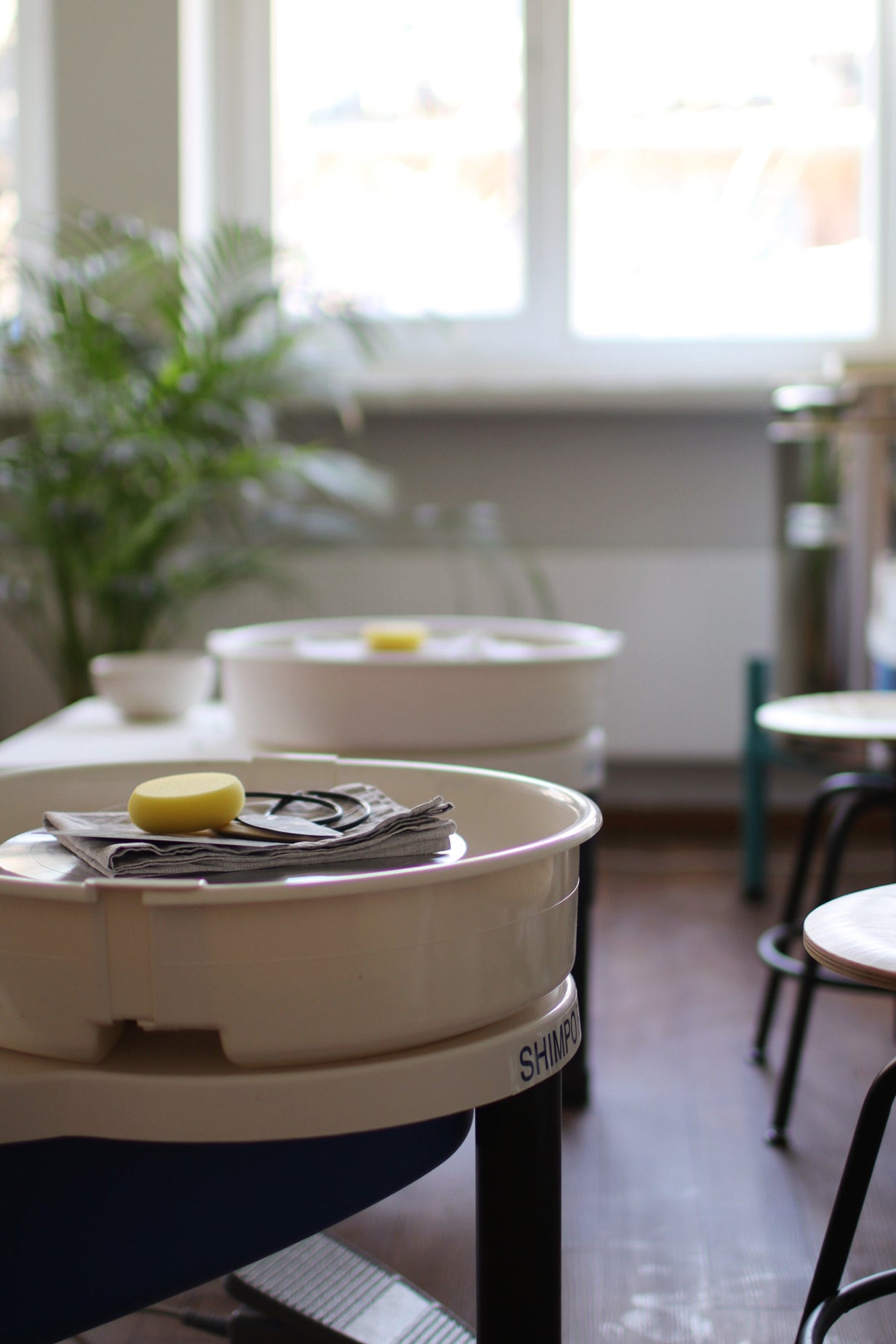 The studio
I still can't really believe it, but this year my absolute dream has become true: I have my very own little ceramics studio now.
From now on you can find me in Westend in Munich – my studio is part of the MUCBOOK Coworking space called "Kickoff".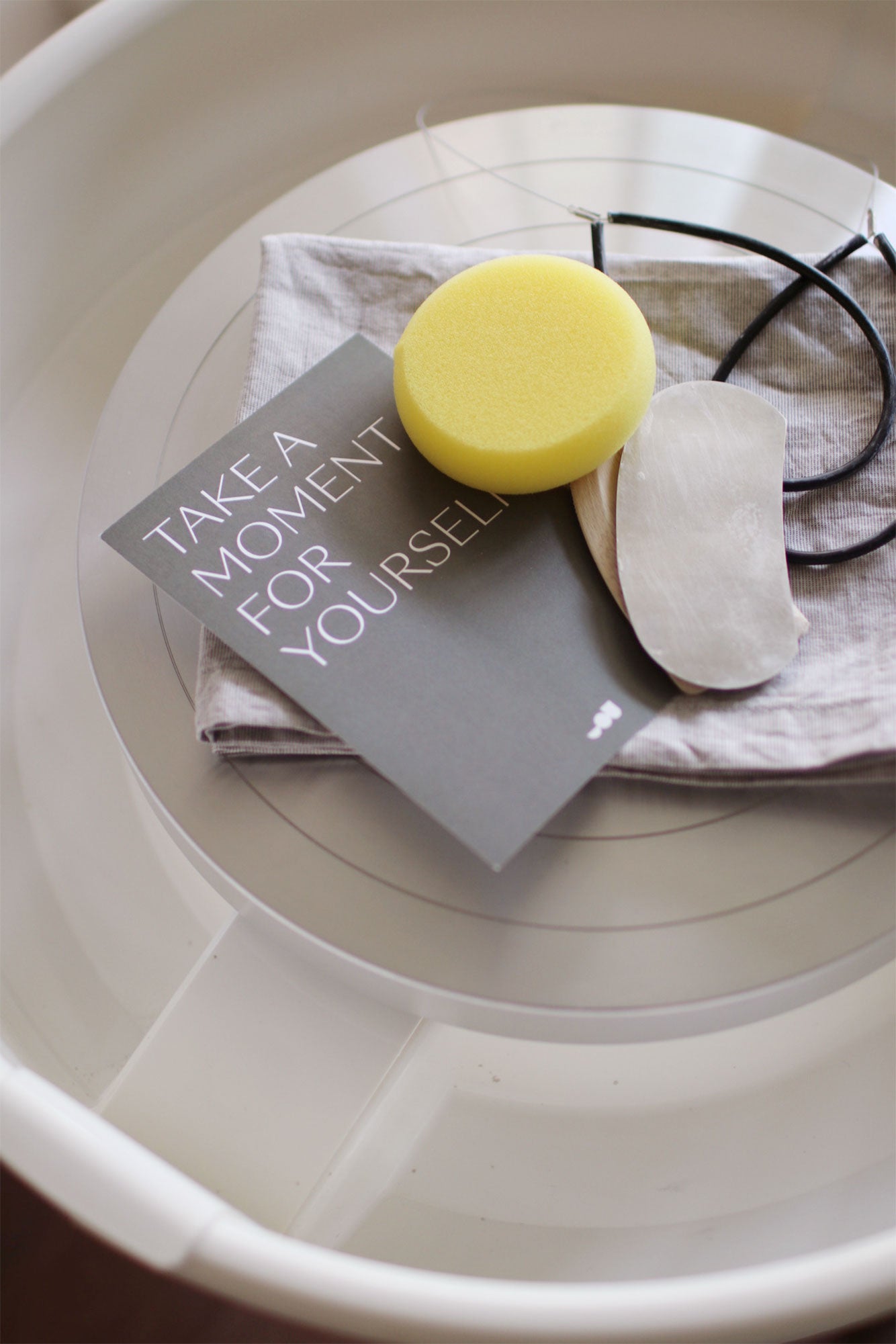 Pottery workshops
With my own studio I can also finally offer pottery workshops! I have place for two wheels, so my workshops will stay small and cozy.
If you're a bigger group I can warmly recommend the place where I learned how to do pottery. It's a small studio close to Munich called Töpferwelt Handkraft where you can also do single evening classes. Please check them out!
Workshops